Live Viewer
The views you will find in the menu have been created with the Personal View Builder and can be viewed from any java and internet enabled device - even mobile phones.
On the desktop, a java module called "JRE" is required to launch the viewer with this view. (Download JRE). On the mobile phone you have to install the Viewer.


To load a view, simply select one from the list -> Load (Shortcut: Ctrl+L).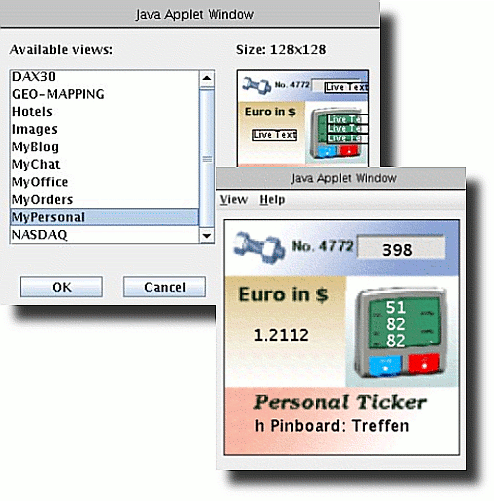 Mobile phone

You will need a java enabled (MIDP 2.0) mobile phone to watch the views.
After you have installed our Live Viewer on your phone, make sure you use the right GDS host, username and password under preferences. For demo purposes, simply load your view, and watch actual values.

Instructions for installing the viewer on your mobile phone